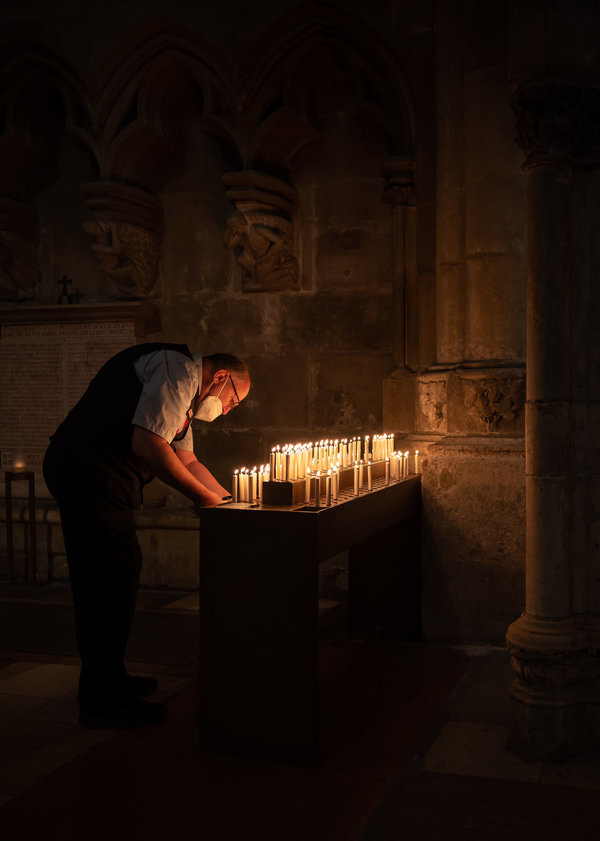 Nikkor 28mm, f/4, 1/30, ISO1100, making good use of available light.
I recently get a lot of recommendations on YouTube for videos on "my favorite focal length". Most are about either 28mm/35mm or 50mm (on full frame). While I love my 50mm lens and it is my favorite, the 28mm is my other alternative if I walk out with just one lens. Of course, a flexible zoom like the 24-70 f/4 is also a good choice for a one-lens solution. It just does not offer f/1.8 like my 50mm, and it is a lot bulkier than the 28mm f/2.8.
A prime lens is restricting your options, indeed. You can view that from two viewpoints. You might miss the occasional shot. But you look at the world with a specific lens in your mind. So, you will approach interesting motives faster and with less ado.
Every focal length has a special visual style, and requires fitting compositions. The 28mm is wide. Thus, it will enhance depth and make closer objects more prominent. It will also show a lot of the scene.
Unfortunately, it will enhance body parts in portraits, like noses and legs. This is not a focal length for beauty portraits. Some like it still, because it can feature people in their surroundings, like workers in their working room surrounded by their equipment or models on the beach. It depends on your style.
The lens is also good for micro shots of flowers. It will show the environment quite nicely. You can focus very close, so this will work as a sort of micro panorama composition.
The Nikkor 28mm f/2.8 is a very affordable, compact and lightweight lens which makes it ideal for streets and travel. In comparison, even a 50mm f/1.8 looks and feels huge, especially the one from Nikon for the Z system.
The lens tends to show everything sharp and provides a big depth of field. It is not a lens for isolation of objects by blurring the background.
The sharpness of this lens is excellent starting from f/4. It can cope with the 24-70mm f/4 in terms of sharpness. At f/2.8, the center sharpness is very good already, but only okay in the corners.
The problems of the lens are some chromatic issues and not too much resistance to flaring. Consequently, it is no match to the S line lenses by Nikon with their superior coating in terms of contrast. However, this may sound worse than it is. I cannot remember to have rejected an image due to image quality.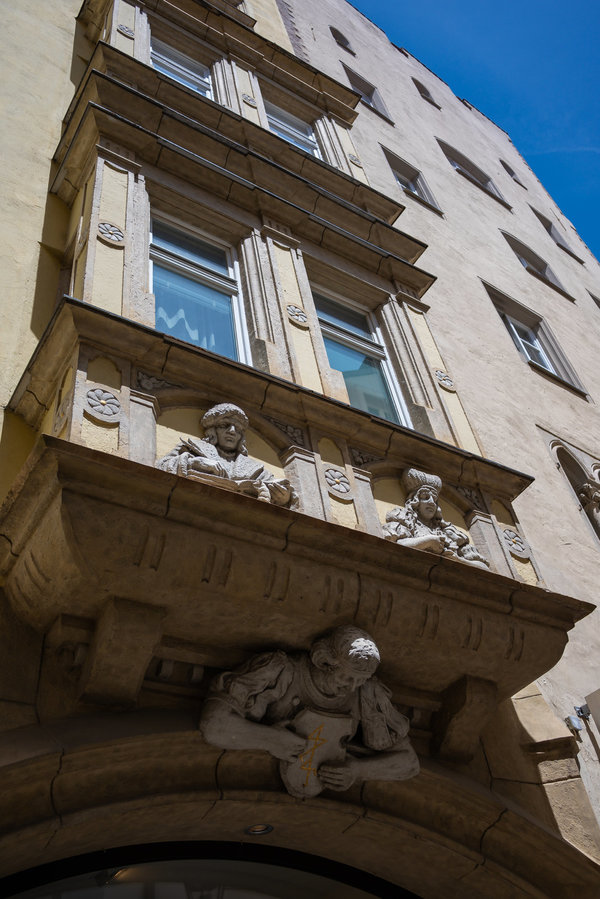 NIkkor 28mm, f/4, 1/1000, ISO100, making use of foreground objects.
What are the alternatives?
If you have the kit 24-70mm f/4, there is only one reason to buy the 28mm f/2.8: portability. It is much lighter. it also offers f/2.8, but the 24-70 f/4 is so much more flexible. Just keep your fine lens and use it.
I am not talking about the 24-70 f/2.8 or the 24-120 f/4 here, because these lenses are way bigger, heavier and more expensive. They cannot be compared to this tiny lens. For professional shoots, the 24-70 f/2.8 is the way to go.
There are the rather huge 24mm and a 35mm S-line lenses by Nikon. Again, if you are at that price point and lens quality, do not consider the 28mm to be a match.
There is a small and equally light 40mm. However, I can always crop from 28mm to 35mm or 40mm, but not the other way around. And the 28mm wider lens has a different style which makes for more interesting images if you use it properly.
Handling/ ergonomics
Autofocus still images
Autofocus sport
Autofocus videos
image quality jpeg
Price/ Perfomance ratio
Sharpness
Bokeh
Flare
Ghosting
Sunstars
Longitudinal chromatic aberration (fringing)