Yesterday was the first day of the season at the Eloise Butler Wildflower Garden in Minneapolis (the oldest public wildflower garden in the USA).
Only a few of the spring ephemeral flowers (the ones that bloom before the trees leaf out) were blooming: Trillium Nivale, Anemone Acutiloba, Erythronium Albidum and Erythronium Americanum.
I was playing with some of my images from yesterday and with all of the excitement over the new Monochrome camera, but with only a color camera (Pentax K-1) I only took pictures in full color. I tried converting one to B&W in post using DXO Silver Efex 3.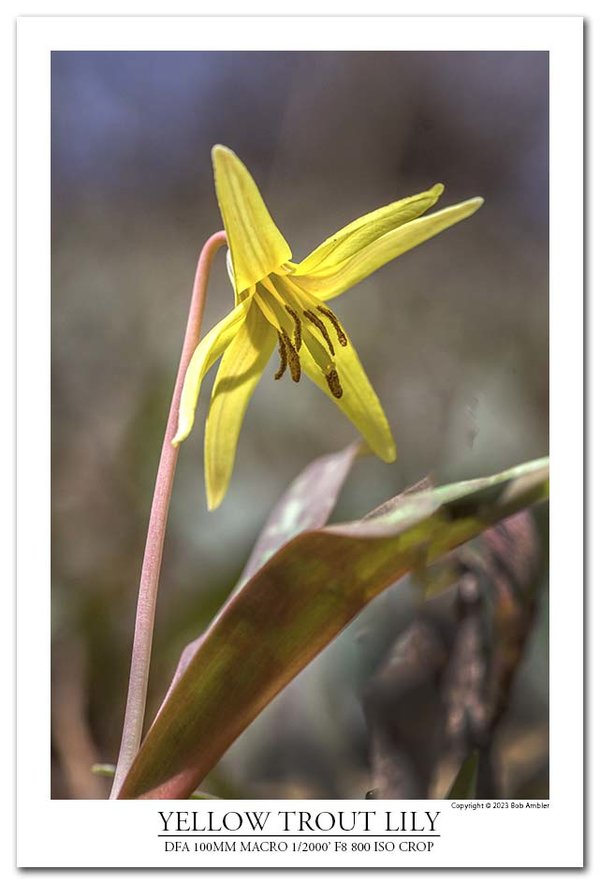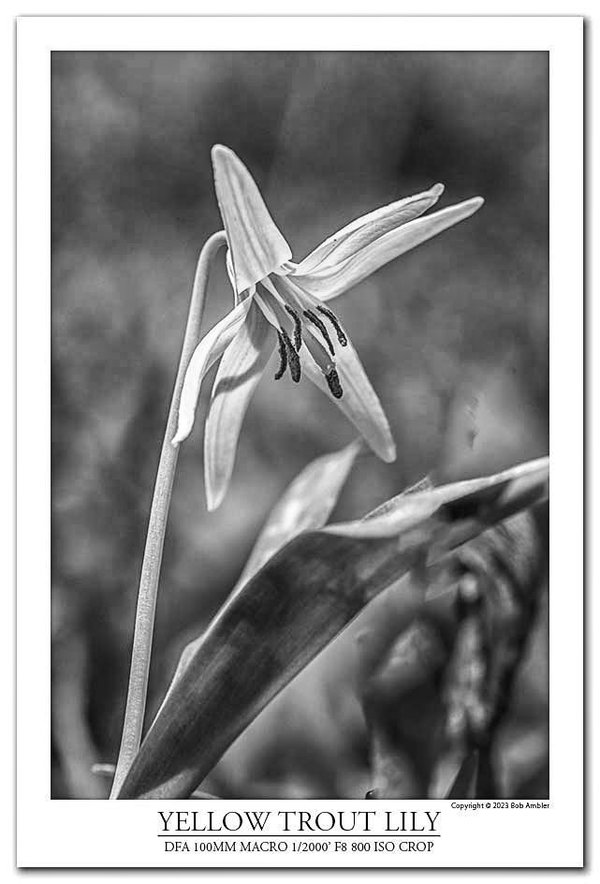 I wondered where the yellow went (old tooth paste commercial theme) and then I wondered what would happen if I colorized the monochrome image using the AI neural colorize filter in PS 2023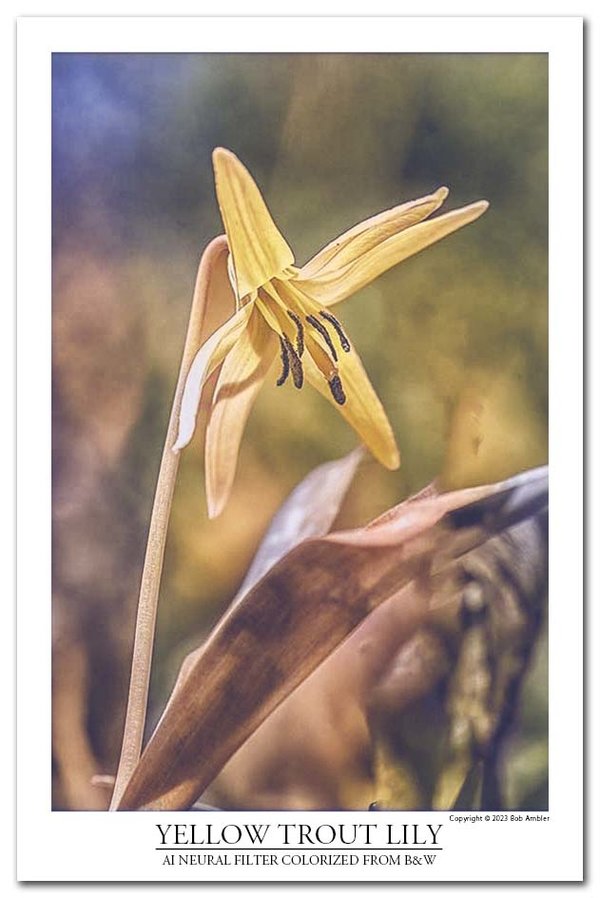 Not too bad I thought so I continued with my mischief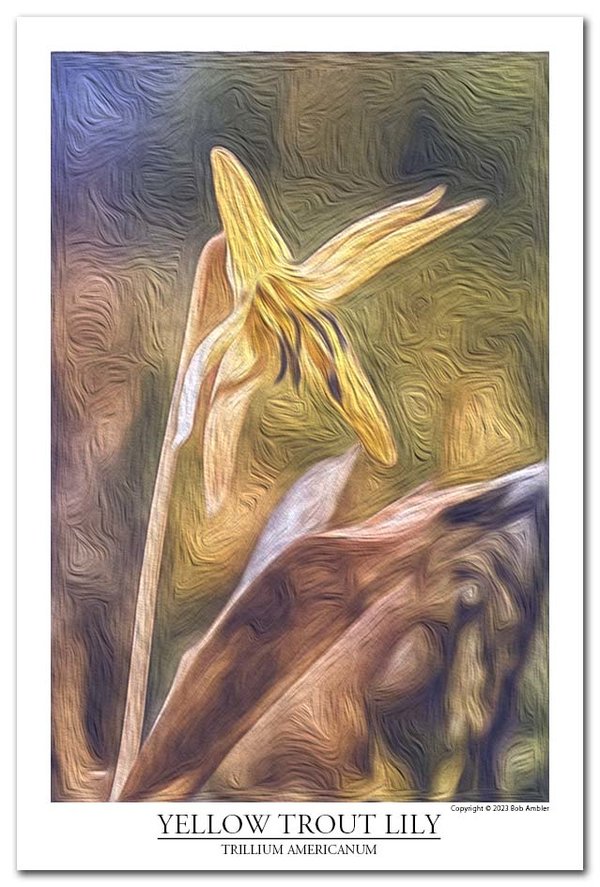 Now, that
is
too bad
I thought after adding the Oil Paint filter in PS.
Bob