DPRF-Founder
Administrator
I was invited to the X1D Event in Hamburg by Hasselblad. They showed pre-production models which we could use and test. We also were allowed to shoot images, but because it was a pre-production model, I do not want to post them on the internet.
All I can say is that the IQ is really very good already with that pre-production model. But let's do it in the right order.
First there was the presentation about the thinking behind this camera. Hasselbald has a new CEO and with him a new strategy. The new strategy Hasselblad has with its H6 and X1D is important. They really turned things up and down compared to the last 4 years to refocus on what is important for their target group.
No more rebadged products. No more outsourced development of H-line products. Everything has to be done in house. Only the X1D lenses are produced (but not designed) from another company, that produced also the X-Pan lenses (not Fuji, as far as I can remember)
So in lens design and body design, Fuji was not involved. It is 100% Hasselblad.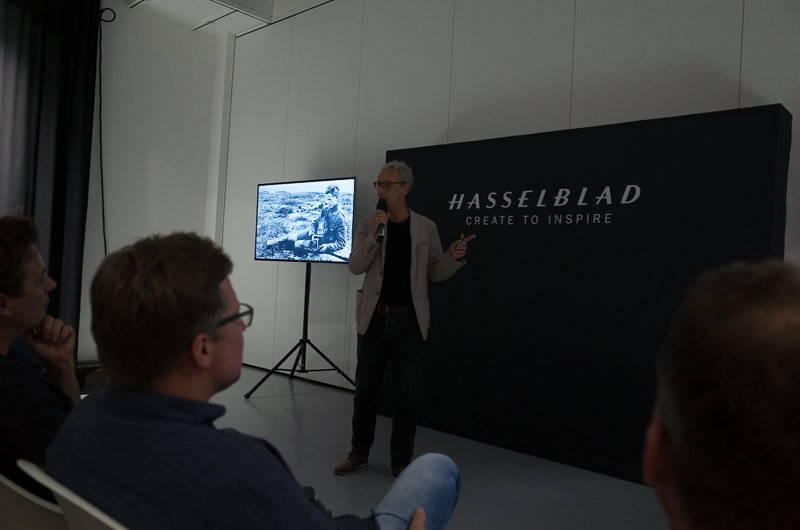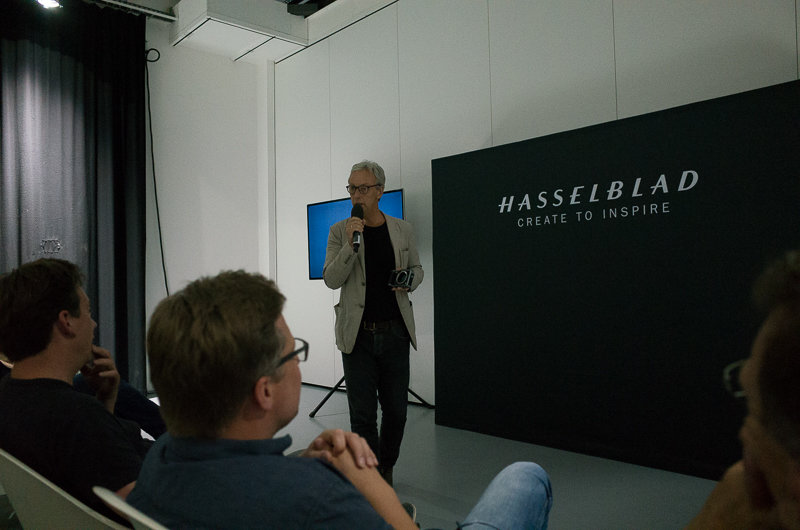 Look how small the X1D body is in the hands of the new CEO Perry Oosting...
Then we had a lot of time to try several pre-production models out. Including lenses. I made some snapshots to show how small the X1D is in the hands of various people and when lifting to the face...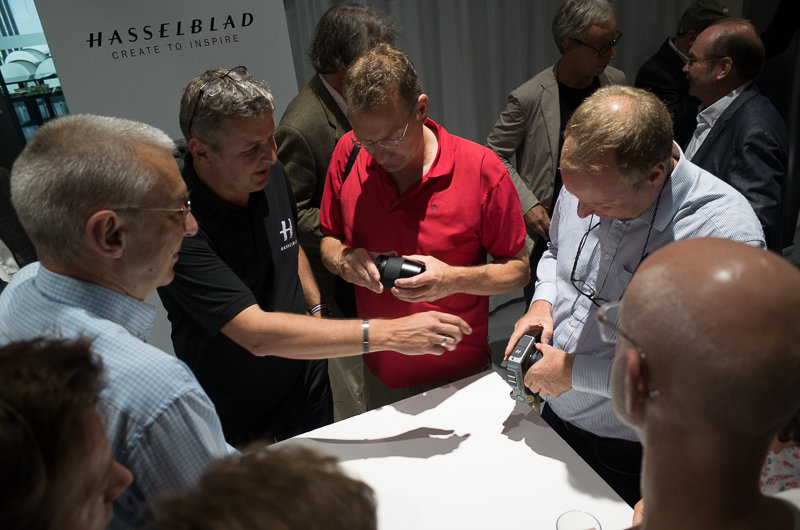 It is a feeling like a slightly taller Leica M...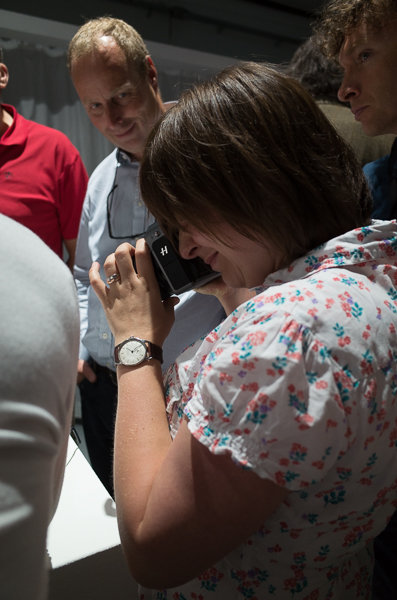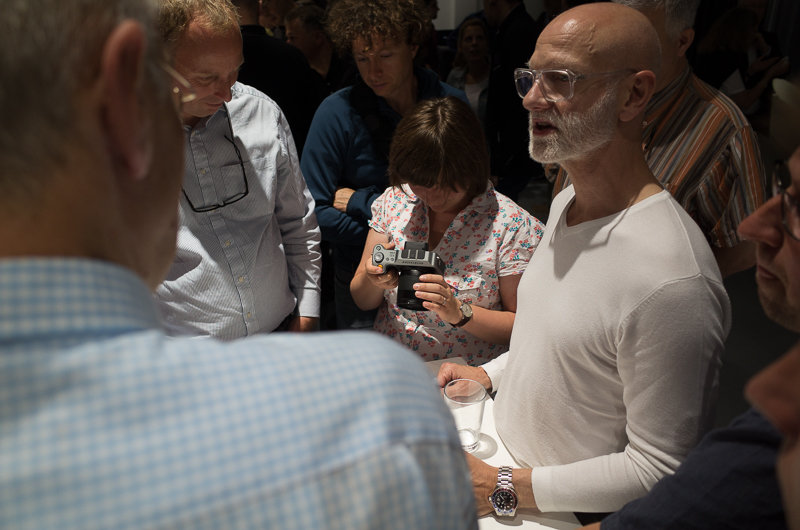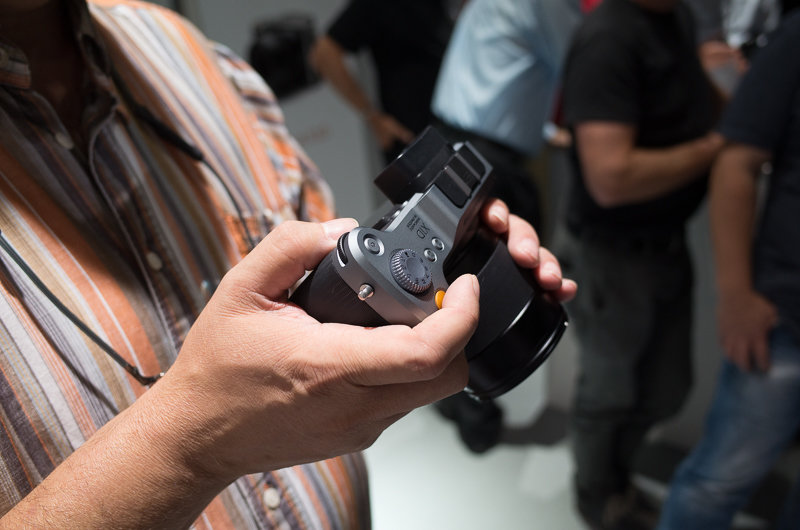 Then I made some compariosn shots to a D810...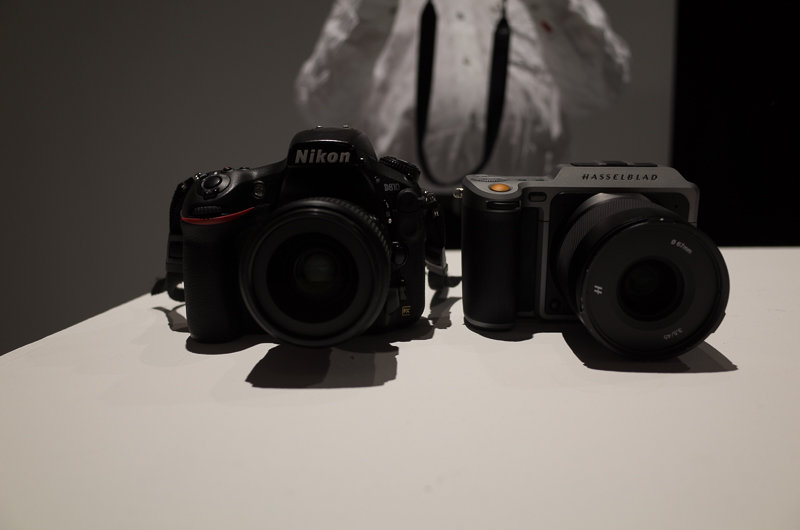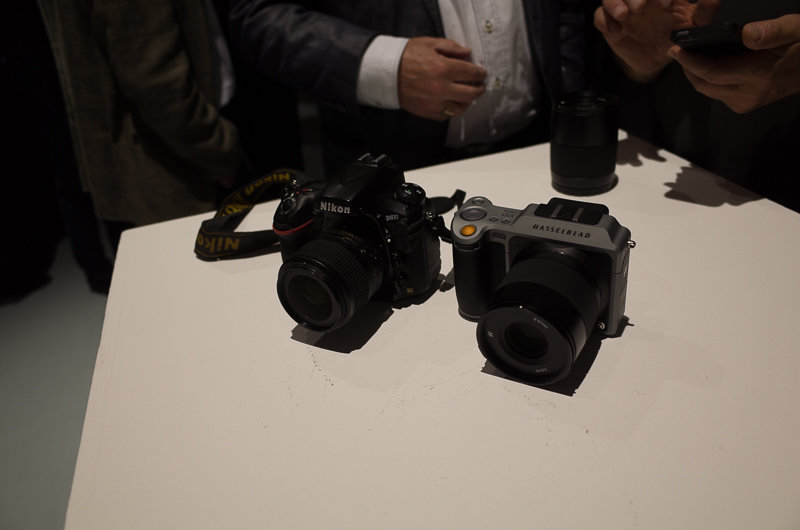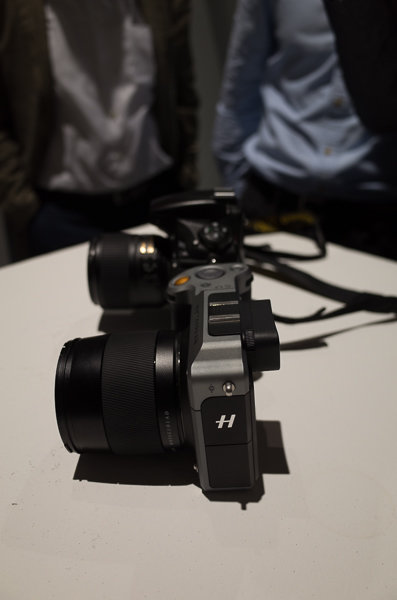 ... and lens-size comparisons (my Sony Xperia Z1 compact), the Nikkor 18-35 zoom (fullframe 35mm) vs. the Hasselblad 90mm lens (which is the bigger than the 45mm)...
All I can say it "wow", how tiny this is for a medium Format lens...
The focusing ring reminds me a little bit to the Zeiss Touit lenses for Fuji X/ Sony alpha system.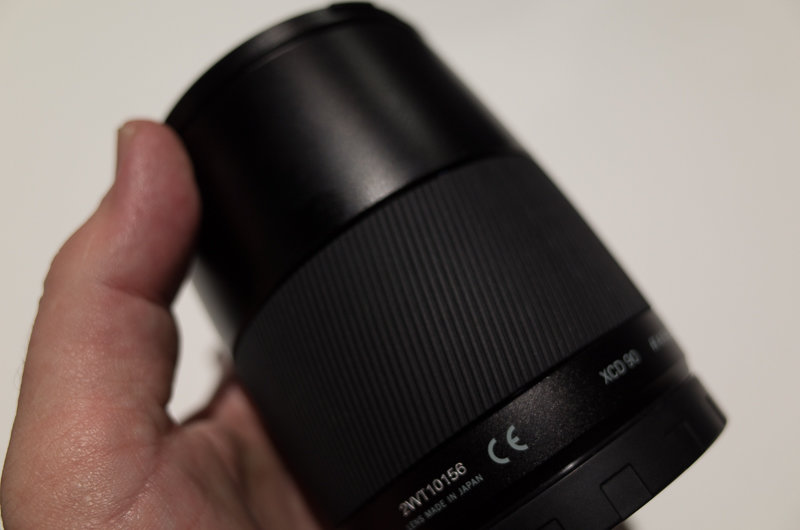 Again, the tiny body with the 45mm lens...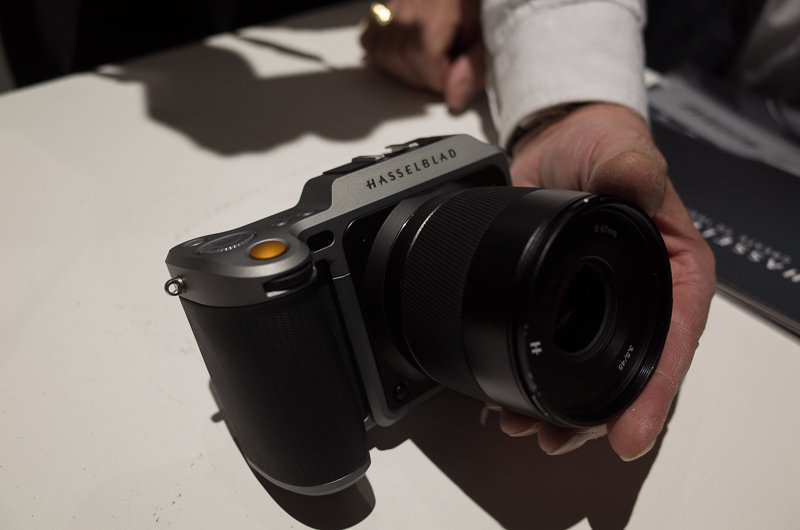 and the well known images they presented at press release. It is not only about resolution with Medium Format. It is also about colours, dynamic range etc. Black is really black in all variations...
Of course also Hasselblad wants to offer accessories, which are in line with the design of this X1D...
Billingham is certainly a good partner for this, if you want to have high quality bags...